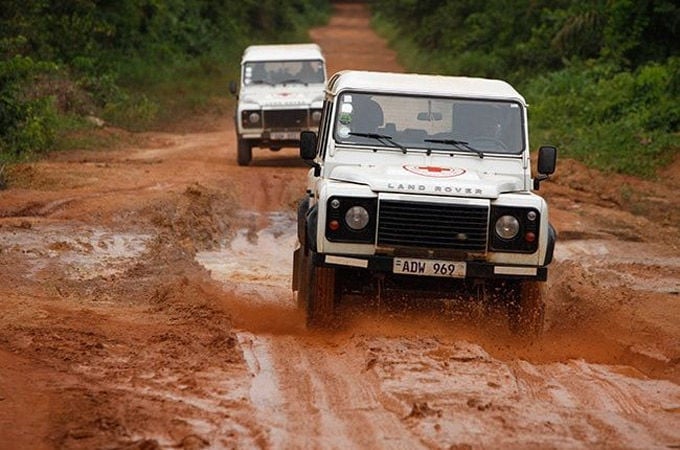 Land Rover's long-standing relationship with the Red Cross began in 1954 when we provided the British Red Cross with a Series 1 Land Rover to use as a mobile dispensary in Dubai.

The relationship was further cemented in 2007, as part of the development of Land Rover's G4 Challenge. Since then its worldwide achievements include the loan and donation of 120 vehicles and the provision of direct help to more than 800,000 people. Globally more than one million people have also benefited indirectly from Land Rover's support for the IFRC, with funding totalling more than £6.4m since 2007.


In 2012, £1 million was raised for the IFRC by taking the one millionth Land Rover Discovery that rolled off the production line in Solihull on a 10,000-mile expedition to Beijing. Land Rover's work with the IFRC will contribute to Jaguar Land Rover's overall company's goal of creating opportunities through the Global Corporate Social Responsibility programme for 12 million people by 2020.


The new five year partnership will support the Red Cross with a further £15m of support.